End poverty for 5 million families by 2024
Gawad Kalinga Australia is the local arm of GK. While continuing to represent and support the movement of GK in the Philippines, GKA aims to foster the GK model of community development in Australia and hopes to explore the relevance of this model to disadvantaged groups here.
Gawad Kalinga meaning 'to give care' is based on the values of giving care to people from all backgrounds, beliefs and places through the relationships that are built through volunteers working with impoverished beneficiary communities.
GK implements its activities by building relationships and mobilizing the "time, talent, and treasures" of individuals, groups, organizations, institutions, corporations, and the government. The model is partnership-based which means partners may donate land, construction materials, and funds; provide technical services; help obtain documentation and permits; assist in the promotion, information, education, and communication campaigns about GK, or become volunteers.
Partnerships have been forged with at least dozens of governors, 362 mayors, over 400 major corporations, over 150 schools and universities, foreign governments, and tens of thousands of volunteers in the Philippines, the Filipino diaspora, and in other countries.
It has also become a peace and nation building organisation working in both Christian and Muslim areas within the Philippines. GKs community building and poverty alleviation template is also being used in Cambodia, Indonesia, Vietnam and Papua New Guinea.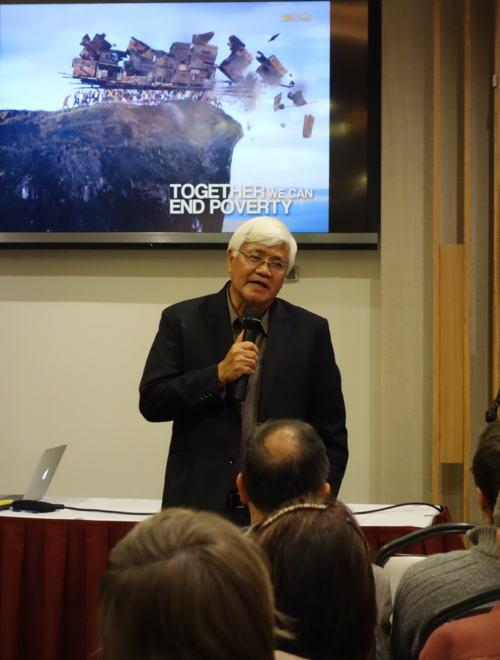 Our volunteers are the heart and soul of GK. Join our team.
"Volunteering for Gawad Kalinga changed my life. Experiencing the strength of the people we helped, I received much more than I gave."
— Paul, Bayani Challenge (2013)
Programs
Want to live and work with the poor, and experience the GK way in action? Your adventure awaits....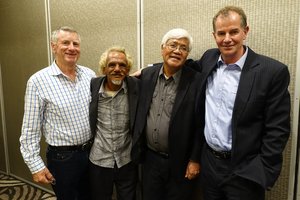 Be A Member
GK Australia welcomes new members to be part of the GKA team and lead our programs.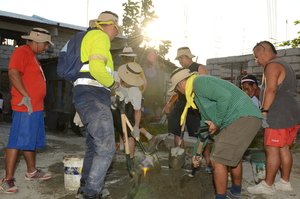 Volunteer
Keen to volunteer and get involved? Click below to register your details and a member from the GKA team will get in touch with you.
NO CHILD IS MEANT TO BE BORN JUST TO GO HUNGRY IN SCHOOL.
Gawad Kalinga has embarked on a campaign to end hunger as a key strategy of ending poverty for 5 million families by 2024. We cannot end poverty without addressing hunger. As a first milestone, GK aims to feed 50,000 children in school and on the streets through Kusina ng Kalinga (KnK)—a large-scale, year-long, and universal feeding program.
"The Great Adventure Challenge allowed me to see the huge diversity of the Philippines: in the environment, culture, and social situation. I see the country in three dimensions now."
— Lauren, Great Adventure Tour (2012)
The Australian Government has given GK a $1 million grant to aid in the rehabilitation of Palo, Leyte in the Philippines where thousands of families were affected by Typhoon Haiyan. The grant will be used to build 250 houses and help create livelihood opportunities for the community.